Purging Compound Supplier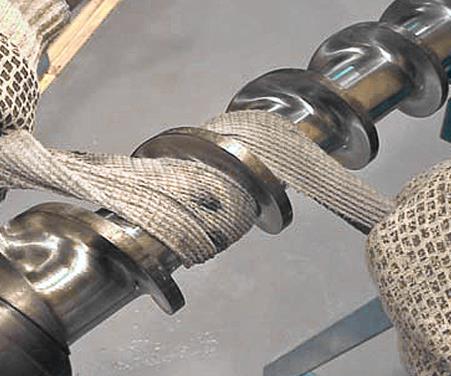 UNICLEANPLUS™- Leading Purging Compound Supplier
UNICLEANPLUS™ is a highly reliable and leading purging compounds supplier that provides highly effective purging solutions for various applications. Our highly efficient purging compounds are developed to cover a wide array of operating temperatures, equipment types, and process applications. At UNICLEANPLUS™, we provide the highest quality purging material to address the challenges of the thermoplastic processors that enhance their performance and operations.
Highly Efficient Purging Compound for Plastic
Purging compounds play an essential role in modern thermoplastic processors. Our purging compound for plastic is designed for parameters and operational processes to provide a competitive advantage. Whether it is about eliminating carbon buildup in barrel assemblies or screws, our purging material proves to be efficient enough!
As a reliable purging compound supplier, we have a significant impact on lowering the scrap rates, improving processing efficiency, and assuring the right equipment maintenance. With our purging products, you can experience a reduction in polymer change time or reductions in material consumption while color changeovers, that enhance operational margins. Our purging products can help you experience an increase in labor and equipment uptime that allows your organizational assets fully leveraged and enhances the manufacturing process.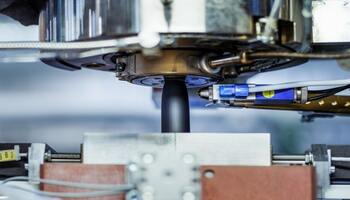 Uniquely Developed Purging Material
At UNICLEANPLUS™, we understand that the thermoplastics industry requires efficiency, consistency, and precision. As a purging compound supplier, we are highly dedicated to serving the thermoplastics sector by developing uniquely formulated purging materials and products to support customers and fulfill their needs. Our highest quality purging compound is best for thermoplastics applications like injection molding, extrusion, and blow molding.
Why Do Our Purging Compounds the Best?
UNICLEANPLUS™ purging compounds for plastic can efficiently purge all of your frustrations and help you stay ahead in the competition with enhanced manufacturing processes. Our uniquely developed purging products are better than the traditional cleaning methods. UNICLEANPLUS™ purging products prevent unwanted wastage, ensures a better cleaning, and saves you money.
It is easy to use our purging products and enjoy a hassle-free cleaning experience for extrusion, blow molding, and injection molding. Save money through low wastage and quick change over time by using our highly efficient purging products.
For manufacturers, machine downtime and rejected parts can prove to be costly. If you do not want the newly manufactured parts to be wasted, use our purging products to get the best results.
Our ideal purging compound is designed and formulated to work with various manufacturing temperatures and processes. With our 100% safe, non-toxic, and non-abrasive purging products, you get the assurance of faster material and color change that reduces molding material loss. Implement our easy-to-use purging solutions to eliminate the hassles of adjusting the barrel temperatures to purge the equipment or hot runner molds.
We strive to provide our customers only with the best purging compound for plastic. Our highly efficient purging products can match the requirement of advanced thermoplastic applications.
Allow us to serve you better! For expert advice and more information, feel free to contact us today!
We are here to Help. Learn more about the benefits of UNICLEANPLUS™ purging compounds.